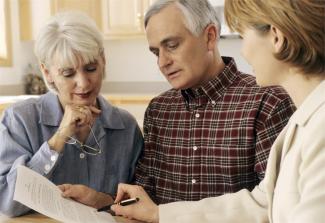 Guiding Clients to Keep Emotions Out of the Decision-Making Process
Steve Hill, BFA™
Investment Advisor Representative
email: steve@bensonfg.com
I sat in an educational meeting in downtown St. Louis in May of 2016 as I listened to a prominent economist all but guarantee the collapse of the U.S. stock market by the fall of that year, before the upcoming presidential election, reminiscent of 2008. So intrigued was I about the boldness of his prediction that I tracked him down in the lobby after his session concluded to press him more about his certainty of this impending derailment of the economy. I left the conversation wondering all the way home if we should shift all of our client portfolios to a more defensive position relative to their current level of risk. Fortunately for our clients and us, after reviewing the facts as we knew them, we didn't recommend our clients make adjustments to lower the risk of their investments. We know how the story played out: 2016 finished positively in the U.S. markets, and 2017 went on to record the strongest U.S. stock market return since 2009.
No one can time the market—no one, not an economist, not a financial advisor, not you. However, there is one thing that we CAN predict with confidence: There will always develop times of uncertainty. We can do the best thing for our clients as financial advisors are to guide them inappropriately planning for this certainty of uncertainty. Everyone has heard the cardinal rule of investing, right? Buy low, sell high. But during both times of uncertainty and prosperity, it is so difficult to adhere to this key fundamental rule. Why? Because our emotions get in the way, and it's our emotions that cause our cognitive thought processes to get off course. Our two strongest emotions, fear, and love (or in the case of financial decisions, a better word for love might be desire), can become so strong they can override even our best intentions. That's why as a financial advisor, one of the greatest values we believe we can bring to our clients is to help them manage their emotions during both times of uncertainty and prosperity and to help ensure our clients that their financial decisions are in alignment with their personal values and their financial goals.
We believe so strongly in this concept that each of our licensed advisors has recently invested their own time and money to go through the educational and licensing process to become BFA (Behavioral Financial Advisor) certified. During this process, we have learned in-depth on how the studies of psychology, neuroscience (how the brain works), and finance intersect as financial decisions are considered. Without getting too simplistic, we have also learned that financial goals that are in alignment with your current most important life values are the key to sound decision-making that you'll never regret. And in building a financial plan based on your values and goals, we've also learned how to position money so that there will always be a smart place to get money from when you need it most. Through all of this, we can prepare our clients for the inevitability of the certainty of uncertainty without having to try to time the market.
We believe strongly that the future of the most beneficial financial planning and advice will center around advisors who take more time to understand their client's values and then help them set goals that are in alignment with their values. Then when it comes decision-making time, the advisor and the client can have a values-based discussion to determine whether or not decisions being considered are in alignment with the client's values and goals. You may or may not decide to work with our team at Benson Financial Group. Still, we strongly believe choosing an advisor, or advisor team, that is BFA certified may be the best financial decision you make for you and your family.